Chimney Repair Services in Long Island
Expert Roofing of Long Island is a full-service chimney and roofing company. Anytime you are constructing, rebuilding, repairing, waterproofing, or cleaning a chimney it is essential for the person completing the work to know exactly what they are doing. With Expert Roofing, our team has been working on chimneys for years throughout our communities in Suffolk and Nassau counties.
6 Reasons Why You Should Hire a Professional for your Chimney Needs
While it's nice to be able to DIY repairs around your home, sometimes the experience of professionals are needed to ensure your safety and the integrity of your home. 

The ability to properly and safely construct, clean and maintain chimneys is something that only hands-on experience can provide.  You wouldn't want to put your family's safety at risk by not having the right person take care of your chimney. Rely on the invaluable training and knowledge of the professionals.



Proper Tools 

Chimneys are not a hammer and screwdriver only type of project. They require specialized tools to identify and remedy blockages in the hard-to-reach areas of your chimney.  Using a professional to clean and repair your chimney will save you from having to find, purchase and learn how to operate equipment that would defeat the purpose of you saving your time and money by doing it yourself.

Chimneys could potentially result in a house fire when not maintained properly. This is especially true if you have creosote buildup. Creosote is produced when condensation from rising heat solidifies on the inside lining of the chimney. Regulating this buildup is indispensable. 

 You can buy things to help mitigate the buildup, however, professional equipment and chemicals are always going to be the best option to completely remove creosote and prevent potential fires from happening. 
Damaged flue liners, cracked crowns, faulty flashing, pests and critters and masonry issues are common problems that occur for homeowners with chimneys. With professional inspections and cleanings these issues can be resolved quicker and cost less because they were caught early by someone who knew what they were looking for.
Like what was mentioned above, when it comes to DIY chimneys aren't the best place to start. If you are trying to clean or repair your chimney yourself, you could unknowingly make a mistake that then leads to water damage or other serious problems that will end up costing you thousands. Find a trusted professional so you can rest easy knowing that any issues will be found early on and that the job will be done right the first time. 
With professional contracting and roofing companies your project will be protected by insured and licensed professionals. Having professionals install and maintain your chimney will give you proof that you did everything you could to prevent a fire if one ever does occur. 

 Professional contractors will also provide insurance on their workers in case of accidents so you don't have to worry about medical bills if you work on it yourself and suffer an injury.
At Expert Roofing of Long Island you are guaranteed satisfaction with our fully licensed and insured team of professionals. Our work is backed by years of experience working on chimneys in every aspect. We are dedicated to keeping your family and home safe!
At Expert Roofing of Long Island, we offer free and detailed quotes for roof leak repair costs. Contact us today to schedule a FREE consultation and receive a free written estimate for your project.
We're Providing Quality Roofing Services
Expert Roofing of Long Island performs emergency roof repair in Long Island, NY and can take on projects of any size and roofing type. All projects are backed up by our customer service guarantee.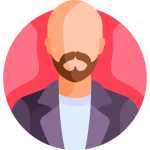 Ben and his team did a great job. They worked tirelessly and took care of all the issues that I had in a single, long day. Reasonable pricing, much better than the other guys out there.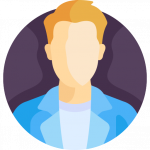 It was easy to work with Expert Roofing Contractors and they did high quality work. I contacted them about an issue with my roof and chimney and Ben came by to take a look within a few hours and the work was scheduled for a few days later. Very reasonable pricing. I recommend using Expert Roofing Contractors.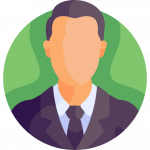 As a property manager, I've been fortunate to have Expert Roofing to refer to so many clients and trust they would provide great advice, fair pricing, and quality work. I now have many happy clients who appreciate the great work they've done! Ben is very knowledgeable, helpful, and communicative.
You can reach us by submitting an online form, calling our office today at (631) 237-0320, or emailing us at [email protected]. We can't wait to work with you on your roof installation and repair project!