Expert Roofing of Long Island is a full-service roof replacement contractor that provides top quality roofing installation and replacement services at prices that you can afford. We have cultivated our team of experts to manage all types of roofing installation and maintenance and take on projects of any size. We take care of asphalt shingle, flat roofing, slate, metal, or green roofing. Expert Roofing of Long Island is fully licensed and insured to operate in Suffolk and Nassau counties, and has been serving the area for over 15 years. All roof installation projects are backed by our Satisfaction Guarantee and 10 Year Warranty.
Why Choose Expert Roofing
Licensed & Insured Roofing Installer Serving Long Island
Expert Roofing of Long Island is a fully licensed and insured roof installation company in Long Island, NY. Our work is backed by our 10 Year Warranty and our Satisfaction Guarantee that comes with every single project we work on. Our team of replacement contractors have been picked carefully so you will be getting the best and most reliable trade professionals. As a licensed and insured contractor, we can assure you that your roof replacement will be done according to all codes and regulations and that everyone we work with and for and everything we work on is fully protected.
We provide our installation and roof replacement services in Long Island with a superior caliber of workmanship that will stand the test of time through the elements of our area.
Are you in the market for a new roof? Are you worried about the cost and if it will be worth the investment? With Expert Roofing of Long Island we can take care of every concern you may have. We specialize in roofing installation and have the years of experience to always get the job done right. We understand the importance of a roof that will make the grade throughout the years and because of this, we have set out to make our work stand out for its quality. With materials and labor you can be assured that you will always be satisfied during and after the project is completed. 
At Expert Roofing we have worked hard to make and keep relationships with suppliers who we can trust. Our replacement team is thrilled to be able to offer you everything you need for your roof at affordable and competitive prices. You'll be able to choose from a wide range of materials to get exactly what you're looking for all while staying within your budget. 
Our customer satisfaction is our primary goal! If you choose Expert Roofing for your project you will always be taken care of. But, don't take our word for it, check out our customer reviews.
Finding a Roof Installer "Near Me"
If you've been searching for a "roof installer near me," or to "find a roof installation company near me," but feel overwhelmed by the results, you're not alone! Choosing a roof contractor is a big decision. We want you to feel good knowing that you will be getting the best roofing services on Long Island. We serve all of the Long Island area including:
At Expert Roofing of Long Island, we offer free and detailed quotes for roof leak repair costs. Contact us today to schedule a FREE consultation and receive a free written estimate for your project.
We're Providing Quality Roofing Services
Expert Roofing of Long Island performs emergency roof repair in Long Island, NY and can take on projects of any size and roofing type. All projects are backed up by our customer service guarantee.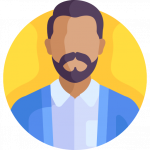 I've had the best experience with this company! Ben came out on time for his appointment to give me a quote for my roof replacement. This company has the most reasonable pricing. I'll be using them from now.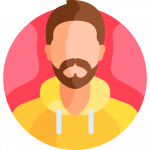 Not one to write reviews but this company truly deserves 5 stars. Ben and Matt were so patient with me throughout my decision making. I didn't like the start of my new roof design and they started from scratch over and over until I was truly happy. I have never worked with such an accommodating business like this one. The company name is self-explanatory- They are indeed Experts in Roofing🙏🏻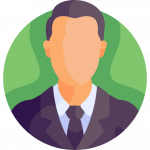 As a property manager, I've been fortunate to have Expert Roofing to refer to so many clients and trust they would provide great advice, fair pricing, and quality work. I now have many happy clients who appreciate the great work they've done! Ben is very knowledgeable, helpful, and communicative.
You can reach us by submitting an online form, calling our office today at (631) 237-0320, or emailing us at [email protected]. We can't wait to work with you on your roof installation and repair project!