Fine masonry work can make all the difference. We do everything from large projects to small repairs and can provide you with a free estimate. We specialize in chimneys, front steps, stone driveways, walkways, and patios but we can handle all kinds of jobs. Our work is unparalleled and our prices are very competitive.
We approach each of our projects as a work of art and feel that our attention to detail is what sets us apart from our competition. Our top-skilled masons know how to get projects completed and built with integrity, and although we strive to complete our work as quickly as possible, we would rather take the time needed to finish a project right. Rome wasn't built in a day!
Asphalt and concrete are great, but stone and brick work can be beautiful. An expertly-laid stone path, driveway or patio adds character and charm to a home. Why not be unique and bring out the beauty of your home and property?
We can line the sides of your concrete driveway with a beautiful brick that matches your home. Garden paths and walkways look better in stone and brick than concrete. We can also do repairs on existing stone and brick pathways.
We can build new or repair existing chimneys. If your chimney has been damaged, don't let it go unrepaired. Cracks in the mortar can allow excess water into the joints that can freeze, expand and cause much more damage to the bricks and the entire structure. We can repair damage and prolong the life of your chimney or vintage brickwork. 
Like all of our work, we don't rush through and leave you with mediocre workmanship that passes but isn't great. We want to rebuild your chimney with the structural integrity that it needs to ensure lasting beauty and functionality.
You might have a beautiful brick home and want your mailbox or fence to match it. You might want to build a pleasant path in your backyard with a fire-pit for family gatherings. Or you might want your front porch to be prettier than plain old concrete. 
Outdoor kitchens, columns, landscaping and mailboxes are just a few of the ways that masonry can enhance your home. Check out our gallery to get ideas about what is possible. Our stone and brick work can transform your home and bring life to any little outdoor area that needs a special touch.
Why Go with Expert Roofing of Long Island?
Expert Roofing of Long Island provides professional masonry services and has over 15 years of experience as a full service exterior construction contractor. Whether you need masonry services for your chimney, front steps, or walkway, Expert Roofing of Long Island is ready and equipped to handle masonry projects of all sizes. Contact us today to receive a free estimate for your masonry project.
Finding Masonry Services "Near Me"
If you've searched online for "masonry services near me," or "find me a mason contractor near me," and you're confused by the many results you see, you're not alone. We want you to feel comfortable knowing that you are going to get the best masonry services available on Long Island. Check out what our customers are saying about us. We serve all of the Long Island area including: 
At Expert Roofing of Long Island, we offer free and detailed quotes for roof leak repair costs. Contact us today to schedule a FREE consultation and receive a free written estimate for your project.
We're Providing Quality Roofing Services
Expert Roofing of Long Island performs emergency roof repair in Long Island, NY and can take on projects of any size and roofing type. All projects are backed up by our customer service guarantee.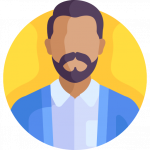 I've had the best experience with this company! Ben came out on time for his appointment to give me a quote for my roof replacement. This company has the most reasonable pricing. I'll be using them from now.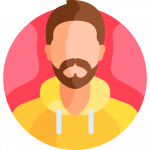 Not one to write reviews but this company truly deserves 5 stars. Ben and Matt were so patient with me throughout my decision making. I didn't like the start of my new roof design and they started from scratch over and over until I was truly happy. I have never worked with such an accommodating business like this one. The company name is self-explanatory- They are indeed Experts in Roofing🙏🏻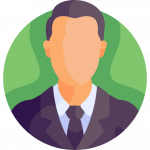 As a property manager, I've been fortunate to have Expert Roofing to refer to so many clients and trust they would provide great advice, fair pricing, and quality work. I now have many happy clients who appreciate the great work they've done! Ben is very knowledgeable, helpful, and communicative.
You can reach us by submitting an online form, calling our office today at (631) 237-0320, or emailing us at [email protected]. We can't wait to work with you on your roof installation and repair project!