If you have skylights in your home, you know that there is something really special about  the kind of light they produce. Skylights provide beautiful, natural light and brighten rooms for a more authentic ambiance. They add a very unique touch to any room or home. 
We provide skylight installation, replacement, and repair services for residential and commercial properties and have many years of experience. If you are considering having skylights installed, there are some great benefits to doing so.
The Benefits of Installing Skylights
Among the many benefits to adding skylights to your home are reduced energy consumption. Skylights provide natural lighting so you don't have to rely solely on electricity. You may still need some task lighting, but skylights can provide the majority of needed indoor light. 
Airflow is another benefit of adding skylights. Ventilated skylights open and can create better airflow and circulation. On hot summer days, ventilated skylights can let hot air out and funnel cooler air in from lower windows. 
Skylights make a room feel bigger. The light that comes from outside brings with it the feeling of being outdoors and in a more spacious area. 
Lastly, the natural light provided by skylights can improve mood. Like bringing a sunny day indoors, the light from the sun has been proven to lift spirits.
What Kinds of Skylights Are There?
We are selective about the brands we use and we maintain trusted relationships with: Supreme, Marvin, Velux, Velux Solar, and Sunoptics. If you have questions about these or other brands, please reach out.
Why Expert Roofers of Long Island
Our team has been serving the community for over 15 years, providing a wide range of exterior construction services. We proudly back up our work with a 10 Year Limited Warranty and a Customer Satisfaction Guarantee. We have been installing skylights for years in the New York and Long Island area and we know the climate and how to work in it, year-round. We also know how the climate affects the materials we are working with. Contact us today to schedule a free estimate appointment and to receive a documented quote for your skylight installation or skylight repair project.
Does the position of a skylight affect how it works?
Yes! A south-facing skylight will produce the most heat in both Summer and Winter. West -facing skylights get the most heat and light in the afternoon while east-facing skylights get the most heat and light in the mornings.
What kind of skylight should I choose?
That depends on what you want most from your skylight. Three important things to consider are the cost, the amount of light you want to let in, and the added ventilation of a skylight that opens.
How much does a roof repair cost?
Unfortunately there is no one size fits all for roof repairs costs. On the bright side, Expert Roofing of Long Island offers 100% free consultations and written estimates to give you all the information you need before you sign off on any project. Contact us today to set up your consultation!
Do Skylights generate more heat in a room?
Skylights can magnify the heat in a room, especially on hot, sunny days. You can mitigate this effect if you wish, with the use of skylight covers and shades.
At Expert Roofing of Long Island, we offer free and detailed quotes for roof leak repair costs. Contact us today to schedule a FREE consultation and receive a free written estimate for your project.
We're Providing Quality Roofing Services
Expert Roofing of Long Island performs emergency roof repair in Long Island, NY and can take on projects of any size and roofing type. All projects are backed up by our customer service guarantee.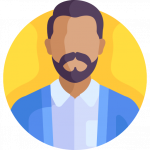 I've had the best experience with this company! Ben came out on time for his appointment to give me a quote for my roof replacement. This company has the most reasonable pricing. I'll be using them from now.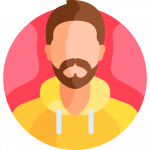 Not one to write reviews but this company truly deserves 5 stars. Ben and Matt were so patient with me throughout my decision making. I didn't like the start of my new roof design and they started from scratch over and over until I was truly happy. I have never worked with such an accommodating business like this one. The company name is self-explanatory- They are indeed Experts in Roofing🙏🏻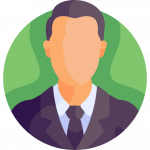 As a property manager, I've been fortunate to have Expert Roofing to refer to so many clients and trust they would provide great advice, fair pricing, and quality work. I now have many happy clients who appreciate the great work they've done! Ben is very knowledgeable, helpful, and communicative.
You can reach us by submitting an online form, calling our office today at (631) 237-0320, or emailing us at [email protected]. We can't wait to work with you on your roof installation and repair project!