Expert Roofing of Long Island is a full service exterior contractor and roofing company that takes care of all gutter repairs, installations and cleaning services that you could ever need. Locally owned and operated we have been serving our community in Suffolk and Nassau counties for over 15 years. We are experienced and committed to offering our customers the best of the best. Whether you have a small, quick job that needs to be done or a large scale project that requires expertise and precision, we are here for you. We work on all types of gutters, including copper gutters, aluminum gutters and K shape gutters. Whatever your job may be, we are here for you. Our job is not done until you are 100& satisfied with your project and you leave with a positive experience working with us.
Why Choose Expert Roofing for Your Gutter Needs?
Expert Roofing of Long Island is fully licensed and insured in and around Suffolk and Nassau counties.

Whether you need to install completely new gutters, repair existing gutters or just need a good cleaning, we are here to do the work for you.
Top Quality, Affordable Prices and Timely
Because we have been working in the Long Island area for over 15 years we have built strong relationships with our retailers, allowing us to provide our customers with the highest quality materials at the most competitive prices around.

We know that homeowners don't have time to worry about how long their projects are going to be worked on. Our team consists of skilled professionals who work quickly and efficiently.
Customer satisfaction has been and will always be the most important thing to us. Every project we work on is backed by our customer satisfaction guarantee. We strive to be as prompt and friendly as possible with every interaction we have. Don't just take our word for it. Check out what our customers have to say!
We're Providing Quality Roofing Services
Expert Roofing of Long Island performs emergency roof repair in Long Island, NY and can take on projects of any size and roofing type. All projects are backed up by our customer service guarantee.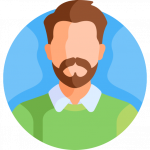 Quality work, great company to work with. Would highly recommend.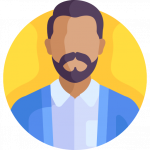 Super happy with the team from this company . Very professional , good listeners and My Home looks like a million dollar Mansion after they did my siding with so much detail to perfection . I feel so happy to come along with this company !!! Home is everything to me so I make sure I find the best of the best in the industry.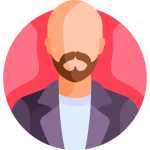 Great service! Very reliable. Went beyond expectations. Ben is very reputable and honest in their evaluation of the work that needs to be performed.
You can reach us by submitting an online form, calling our office today at (631) 237-0320, or emailing us at [email protected]. We can't wait to work with you on your roof installation and repair project!