Waterproofing is one of the most important things you can do to protect your chimney, and at Expert Roofing of Long Island, we have the experience and expertise to get the job done right. Our team of professionals has over 15 years of experience working with chimneys, and we're dedicated to ensuring that your chimney is in top condition. We understand the importance of chimney integrity, and we'll work diligently to waterproof your chimney and prevent any future damage.
Chimney Waterproofing Services
Chimney waterproofing is a fundamental need for all chimneys. The benefits of waterproofing your chimney include lowering the risk of fire due to water damage and deterioration as well as expanding the life of your chimney. Chimneys are exposed to the elements year round. Masonry materials are porous which means they're constantly at risk of water absorption and corrosion over time if left unchecked. With professional contractors that have experience waterproofing these structures, you can rest easy knowing your chimney is free of leaks and protected from the elements
Expert Roofing of Long Island has a team of highly trained and committed experts who will provide professional and affordable chimney leak repair and waterproofing services all over the Long Island area. With our help, you can say goodbye to chimney leaks, and enjoy full protection from your water-resistant, fully-functional chimney.
Types of Chimneys We Waterproof
We offer chimney waterproofing services for chimneys of all types, including:
Gas burning chimney 

Oil burning chimney 

Wood burning chimney
Emergency Chimney Waterproofing Services in Westchester
Expert Roofing of Long Island offers emergency chimney waterproofing in and around Suffolk and Nassau counties. If you need help with your chimney and you don't know where to go, call us! We'd love to help you. Contact us today for more information or to schedule a service appointment.
At Expert Roofing of Long Island, we offer free and detailed quotes for roof leak repair costs. Contact us today to schedule a FREE consultation and receive a free written estimate for your project.
We're Providing Quality Roofing Services
Expert Roofing of Long Island performs emergency roof repair in Long Island, NY and can take on projects of any size and roofing type. All projects are backed up by our customer service guarantee.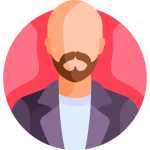 Ben and his team did a great job. They worked tirelessly and took care of all the issues that I had in a single, long day. Reasonable pricing, much better than the other guys out there.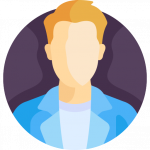 It was easy to work with Expert Roofing Contractors and they did high quality work. I contacted them about an issue with my roof and chimney and Ben came by to take a look within a few hours and the work was scheduled for a few days later. Very reasonable pricing. I recommend using Expert Roofing Contractors.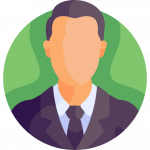 As a property manager, I've been fortunate to have Expert Roofing to refer to so many clients and trust they would provide great advice, fair pricing, and quality work. I now have many happy clients who appreciate the great work they've done! Ben is very knowledgeable, helpful, and communicative.
You can reach us by submitting an online form, calling our office today at (631) 237-0320, or emailing us at [email protected]. We can't wait to work with you on your roof installation and repair project!