Roofing Contractor in Long Island
We are Expert Roofing of Long Island and here to help address your roofing needs in an affordable and efficient way. Whether you have questions about roof repairs, putting in a new roof, fixing roof leaks, or anything else, we are happy to speak with you and answer your questions. We service all of Long Island, including Nassau and Suffolk counties. We are familiar with the weather on Long Island and how it affects your roof and your property. We know how to get work done in harsh weather conditions so your roof can continue to protect the rest of your home.
With years of experience under our belt our team is more than qualified to design, build, install and repair any type of roof.
EPDM – Commonly known as "rubber roof", EPDM stands for ethylene propylene diene monomer. With the advantages of being long lasting, lightweight, ozone resistant and energy reducing, EPDM is a great option that Expert Roofing can install for you.


 GAF Architectural shingles – If you're in the market for a new roof and want to add some curb appeal to your home, architectural shingles should be at the top of your list to consider. With the same purpose of protecting your home from the elements but with an added higher-end look, Expert Roofing can make your roofing dreams come true.


 Asphalt roof – Asphalt roofing is the most commonly used roofing style in residential areas and is the most economical roofing choice. If you need repair on your asphalt roof or a completely new roof, Expert Roofing can get the job done quickly and correctly.


 Metal roofs – Metal roofing is made to be durable in locations and circumstances that prove to be difficult. Many metal roofing systems have been tested to withstand winds up to 140 mph. They also provided added protection from damages caused by debris. If you are interested in a metal roof, contact Expert Roofing for more information.


 Slate Roofs – Slate roofs are fire resistant, environmentally-friendly, durable, low maintenance and energy-efficient. What's not to love? With slate being a heavier roofing material you want to make sure that it is installed and repaired by professionals. At Expert Roofing, we have the team with the knowledge to do that.


 Rubber roofs – Rubber roofs are less prone to leaks due to the installation method and can last up to 50 years with the proper care. Because rubber roofs are less common than other roofing materials you will need to find an experienced contractor that can install and service your roof properly. With Expert Roofing you don't have to worry whether or not we are capable of handling your rubber roof.


 Green roofs – If you are looking into green roofs for the amazing advantages it offers such as: purifying the air, reducing ambient temperature and noise, increasing solar panel efficiency and extending the life span of your roof, look no further. Expert Roofing is here to help with all of your green roofing needs.


Terracotta shingles –

Terracotta shingles offer homeowners durability, flexible designs, better insulation, and, when installed correctly, low maintenance. In order to achieve your desired look and longevity of your terracotta shingles, reach out to Expert Roofing. We have solutions for any of your roofing needs.
We're Providing Quality Roofing Services
Expert Roofing of Long Island performs emergency roof repair in Long Island, NY and can take on projects of any size and roofing type. All projects are backed up by our customer service guarantee.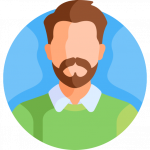 A tree fell and hit my house during the last snowstorm. After the tree was removed, I noticed a hole in the roof. Called. Ben picked up and came down to assess the damage and give me an estimate. A rather quick response late on a weekend. Accurate estimate with repect to the work done. Fast work and courteous crew. So far, so good. Haven't had 1 complaint yet. Thanks for you and your teams help, Ben!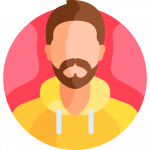 Can't say enough good things about Expert Roofing. I had a leaky bay window. Ben came to look at it on the same day I called. We discussed how the water was gettig between the flashing and the roof. He recommended that I first seal it (which he did at no charge) before having to do a more expensive repair. I will definitely use him for my roofing needs going forward.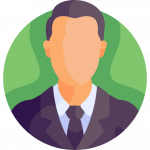 As a property manager, I've been fortunate to have Expert Roofing to refer to so many clients and trust they would provide great advice, fair pricing, and quality work. I now have many happy clients who appreciate the great work they've done! Ben is very knowledgeable, helpful, and communicative.
Why Expert Roofing of Long Island?
Expert Roofing has been serving the Long Island area for more than 15 years. We are licensed and insured and take great pride in making sure our neighbors in Long Island have quality roof work done so we can all weather the elements together! We guarantee our work and the satisfaction of our customers. See what others are saying about us. 
Find a Roofing Contractor "Near Me"
If you have been searching online with "find a roofer near me," or for "roofing contractor near me," and then feel overwhelmed by the results you see, you're not alone! We know that choosing a contractor to fix or install your roof is a big decision. We want you to feel comfortable knowing that you are going to get the best roofing services in Long Island. Please give us a call and we will be happy to answer any questions you may have. We serve all of the Long Island area including: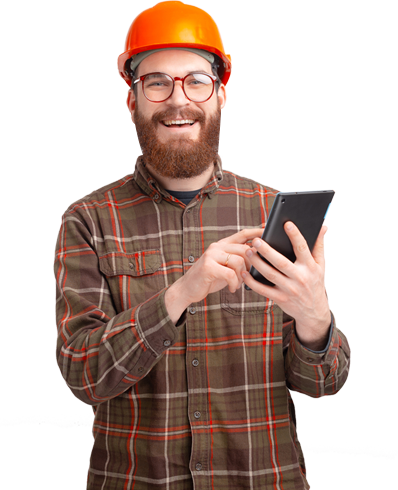 You can reach us by submitting an online form, calling our office today at (631) 237-0320, or emailing us at [email protected]. We can't wait to work with you on your roof installation and repair project!