Roof Repairs Long Island, NY
Expert Roofing of Long Island is a full-service roofing contractor that provides top quality roof repair services at affordable prices. Our team of experienced professionals have worked on projects ranging from intense roof damage to small and easy fixes. We take care of asphalt shingle, flat roofing, slate, metal, or green roofing. Expert Roofing of Long Island is fully licensed and insured to operate in Suffolk and Nassau counties, and has been serving the area for over 15 years. All roof repair projects are backed by our Satisfaction Guarantee and 10 Year Warranty.
Our team can provide repairs for the following types of roofs:
Asphalt Shingle Roof Repairs
You will find asphalt shingle roofing is the most commonly used type of roofing for residential properties. With asphalt shingles, over time, they can experience blistering , curling, cracking, granule loss, mold, mildew, algae, and even missing shingles. If you have any of these or any other issues with your asphalt shingle roof, Expert Roofing is here to offer repair services that you can trust.
Flat Roofing Repairs
Flat roofing can be unreliable when it comes to harsh weather conditions and the results of water and snow accumulation. These problems cause damage that must be remedied with quality repairs in order to extend the life of your roof. At Expert Roofing we know what we're doing and do it quickly so you don't have to worry about your flat roofing. Call us today to get a custom quote.
Slate Roof Repairs and Maintenance
Slate roofing is specialized to look a certain way so installing, repairing and maintaining one requires expert roofers that you won't find with every roofing company. Due to the specifications of slate roofs you will want to hire a contractor that has the right skill set to make sure everything is done properly to keep up the appearance and integrity of the roof. With the expertise offered at Expert Roofing you will get maintenance and repair services for slate roofing that you can't find everywhere else. Contact us to schedule your slate roof repair today.
Metal Roof Repairs
Depending on the type of metal roof you have, they can be damaged or dented by various objects and weather conditions. Whether you are experiencing problems from a storm or looking at a panel that has begun degrading, Expert Roofing offers a variety of metal roof repair services. Don't hesitate to reach out to us for more information on metal roof repairs in Long Island.
Finding a Roof Repair Company "Near Me"
If you're like the many others, searching for "roof repairs near me," or "find a roof repair contractor near me," might just make you feel more confused. We know that it's a difficult decision choosing a company to repair your roof. We want you to feel confident knowing that we will provide you with the best services on Long Island–just take a look at what our customers are saying about us. We serve all of the Long Island area including:

At Expert Roofing of Long Island, we offer free and detailed quotes for roof leak repair costs. Contact us today to schedule a FREE consultation and receive a free written estimate for your project.
We're Providing Quality Roofing Services
Expert Roofing of Long Island performs emergency roof repair in Long Island, NY and can take on projects of any size and roofing type. All projects are backed up by our customer service guarantee.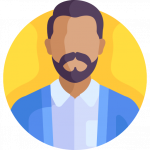 I've had the best experience with this company! Ben came out on time for his appointment to give me a quote for my roof replacement. This company has the most reasonable pricing. I'll be using them from now.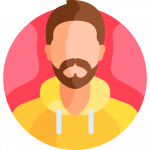 Not one to write reviews but this company truly deserves 5 stars. Ben and Matt were so patient with me throughout my decision making. I didn't like the start of my new roof design and they started from scratch over and over until I was truly happy. I have never worked with such an accommodating business like this one. The company name is self-explanatory- They are indeed Experts in Roofing🙏🏻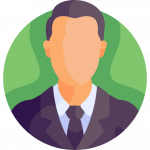 As a property manager, I've been fortunate to have Expert Roofing to refer to so many clients and trust they would provide great advice, fair pricing, and quality work. I now have many happy clients who appreciate the great work they've done! Ben is very knowledgeable, helpful, and communicative.
You can reach us by submitting an online form, calling our office today at (631) 237-0320, or emailing us at [email protected]. We can't wait to work with you on your roof installation and repair project!